eko have recently been trawling through hours of footage, for Simon Clifford, owner of the Leeds based, Brazilian soccer schools, and Socatots. eko were asked to put together a showpiece presentation that would give a 20-minute history and overview of the company.
BSS now have over 800,000 children in the UK and 1.5 million children attending its schools throughout the world.
Simon Clifford was delighted with the results. "It was an important piece of work for us," he said.  "Eko have produced an excellent piece of work, on time and on budget. Better still it went a long way in securing subsequent sponsorship from a very well known Blue chip."
"It was a tough piece to do, with a very tight deadline," adds Andy. "Simon has appeared in, and worked on, hours and hours worth of footage, from numerous TV news stories, BBC documentaries and DVDs with Michael Owen, to Hollywood blockbusters. We had to assimilate all this and produce one cohesive piece that made sense, but we got there." 
Mark Rasche the MD of BSS added,
'They did a great job dealing with a very fussy client and to a ridiculously short timescale and would recommend Eko wholeheartedly'.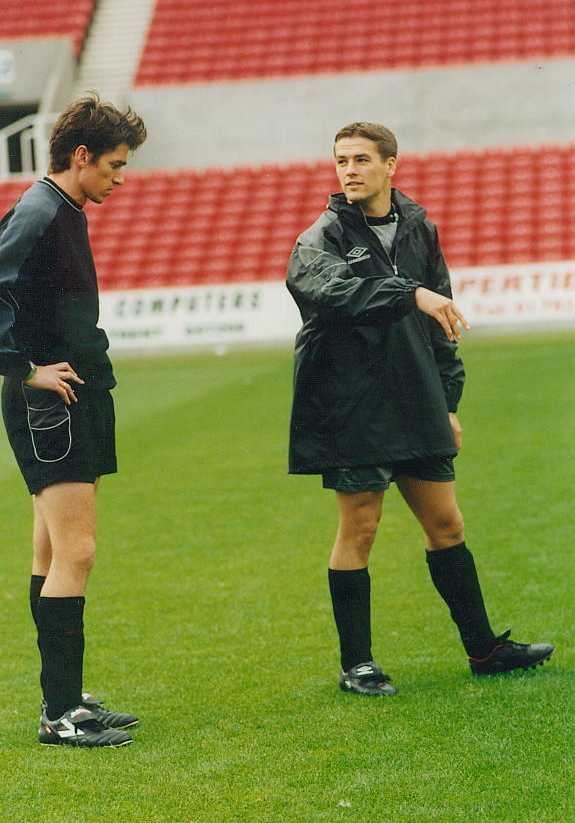 above Simon Clifford & Michael Owen